Press me to view my Google+ page!
Modeling, Rigging a quick Character for export to the Unity engine.
FREE Project to Download
Find the assets in the download section. This project will teach you how to display messages, use of tags, and game logic. Code written in C#.
"Flying Character", first stage of a 2D game devopment with Unity (HTML version) PRESS HERE
Would you like to test it first hand? Download the .apk of the Game for your android device PRESS HERE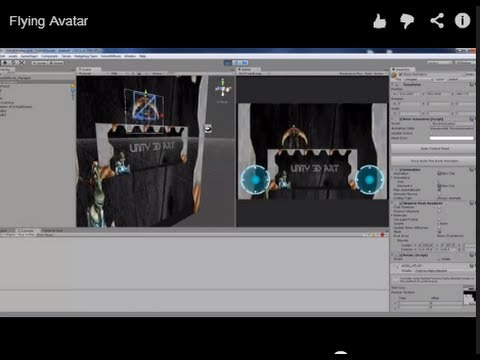 Little exercise on 2D game development. The little character is just a place holder, no effort has been put on graphic or art at all. The main focus is  the  character's rigging and animating, and its control on the main screen using touch controls for mobile phones. Area detection has been also implemented.
Third study project, "Space Mailer" PRESS HERE
Second study project, shoot the demons and capture the little dragons! PRESS HERE 
First stages of my shooter HTML5 PRESS HERE

Little game, playing around with the fluid plugin demo PRESS HERE
My first implementation of Network capabilities to a Viking Demo in Unity 3D